Americans Have a 'God-Given Responsibility' to Vote, Says America's Pastor Billy Graham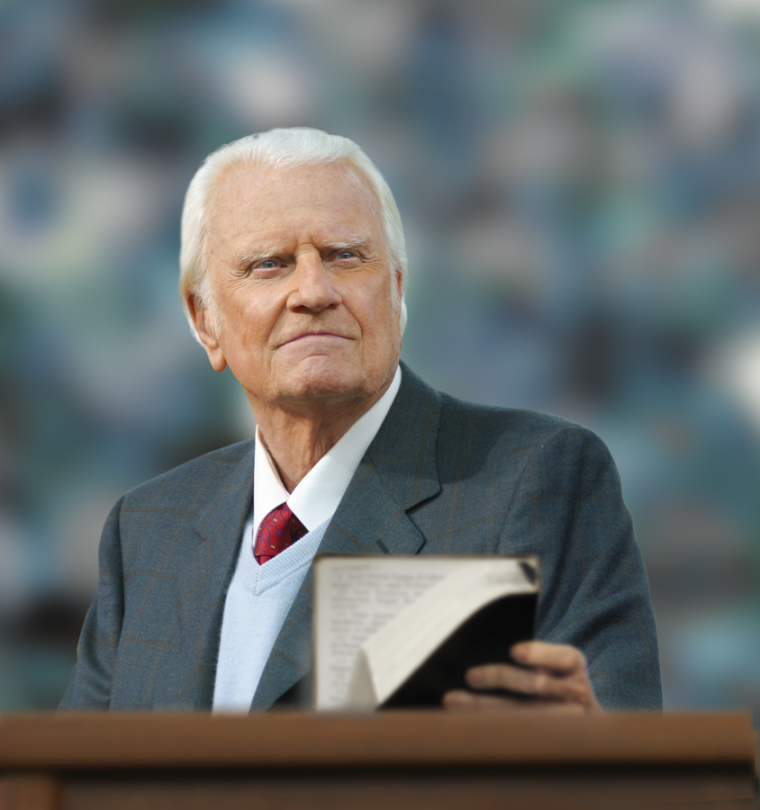 The Rev. Billy Graham, who has met and prayed with every U.S. president since Harry Truman and is frequently called America's pastor, is urging Americans to vote, saying is it not only a right but a "God-given responsibility."
In the "My Answers" section of the Billy Graham Evangelistic Association website, the world-renowned evangelist provides a response to those who say they are going to sit this election out and not vote for either presidential candidate nor anyone else whose name is on the ballot.
Graham responded to one questioner who suggested "It wouldn't do any good anyway, because just one vote won't make any difference. Why bother?" by explaining that if people stopped voting, "before long we'd lose our freedoms and be ruled by a power-hungry dictatorship.
"No system of government is perfect, including ours — but all it will take to make it collapse is an indifferent citizenry."
He further explains that not only is voting the right thing to do to preserve the Republic, it is also what Jesus advises.
Despite the brutal and pagan ways of the Roman Empire, Jesus encouraged his followers to do everything they could to support their government, as seen in Matthew 22:21 when he says: "Give to Caesar what is Caesar's, and to God what is God's."
"Jesus taught that people still had a responsibility to encourage and support their government in every way they possibly could. The same principle is true for us today: We should do everything we can to encourage and support good government — including voting. Understand the issues ... know where the candidates stand on them ... ask God to guide you — and then vote," Graham says.
Along with voting and being an active member of society, Graham concludes his post by encouraging Christians to pray for the country's leaders, that they might follow God's will.
Praying for our country's leaders is the "most important thing you can do," the Baptist minister says, referencing 1 Timothy 2:2 which calls for us to pray for "all those in authority, that we may live peaceful and quiet lives in all godliness and holiness."
Graham's two children, Anne Graham Lotz and Franklin Graham, have been vocal in the upcoming 2016 election, with Franklin Graham launching his Decision America prayer tour to encourage Christians to participate in voting.
"I'm not endorsing any specific candidates in next year's election, but I am strongly endorsing prayer — and I'm strongly urging Christians to get out and vote. We need to elect candidates at all levels that most closely support biblical values and principles," Franklin Graham wrote late last year.
"This may be the most important election in our nation's history. America is headed in the wrong direction and only God can turn it around. That's why I'm going to all 50 states in 2016, from capital to capital, to hold prayer rallies for our country."
Anne Graham Lotz said in an interview with The Christian Post last month that she is ready to vote for businessman and presumptive Republican nominee Donald Trump, saying that "whoever is on the Republican side, I will vote for and pray for whoever that is."
Lotz added that she believes Trump has the ability to turn toward God if elected president.
"A man, doesn't matter who that person is, but God's people need to pray for that person, that he will turn to God, and who knows," she added.