Catholic School Teacher Charged With Having Sex With Student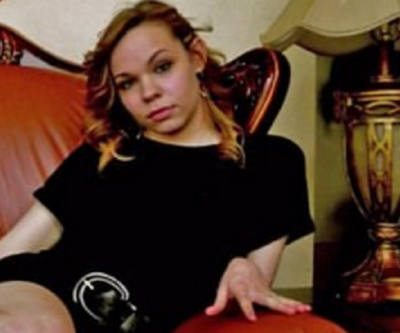 A 25-year-old Roselle Catholic High School teacher in Union County, New Jersey, has been arrested for having sex with an underage student multiple times and could face up to 10 years in prison for her crime.
An NJ.com report said Friday that Theresa Hrindo, 25, who teaches technology at the school, was charged with two counts of sexual assault, two counts of endangering the welfare of a child, and one count of hindering apprehension. A CBS report said the most serious charge against Hrindo carries a term of up to 10 years in prison.
The charges filed by acting Union County Prosecutor Grace Park said Hrindo, who lives in Linden, engaged in sexual acts with the student at several times and locations in Union County from December through February. She has been charged with hindering apprehension, according to the report, because she deleted incriminating photos and files from the student's phone.
Hrindo, who graduated from Roselle Catholic in 2010 and Kean University in 2014, was arrested at her home Thursday and appeared at a court hearing on Friday afternoon. After hearing the charges against Hrindo, a judge released her on Friday and warned her not to return to the classroom or have contact with the student she had sex with.
According to authorities, it was the Archdiocese of Newark, which has jurisdiction over the school, that reported the sexual relationship to the prosecutor's office. That move led to a three-week investigation and ultimately, Hrindo's arrest.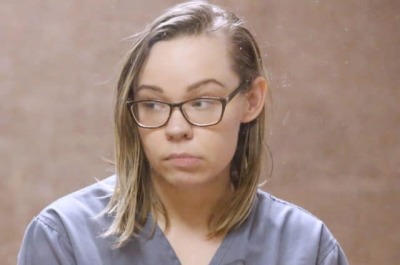 "This is certainly something we're very concerned about, and we don't accept this kind of behavior or action," Jim Goodness, a spokesman for the archdiocese, said Friday to NJ.com. "It's very clearly against all school and diocesan policies, and plus, it's against the law."
The school told staff about the allegations and had also alerted parents. Thomas Berrios, another archdiocese spokesperson, said the school immediately suspended Hrindo from her position and is cooperating with law enforcement.
"We take most seriously our responsibility to provide a safe environment at Roselle Catholic for the young men and women you place in our care, and we believe that the actions we have taken are measured and appropriate at this time," the letter sent to parents read in part.
Alicia Ruiz, whose daughter graduated from a nearby Catholic school, said she was shocked by what happened at the religious institution.
"It's shocking, because then you don't feel safe to send your kids to school," Ruiz told CBS2. "I thought by putting her at a Catholic high school it was a little bit more secure, a little bit more ethical, a little bit more serious. But then when I hear about this, I'm like this can happen anywhere."
The school on its website touts its commitment to raise students in a moral environment.
"The Roselle Catholic Mission is to ensure that all our students embrace a commitment to fully develop their intellectual, physical, moral and spiritual potential through the guidance and direction of talented and dedicated educators. Seeking to instill in our students the mastery of skills and knowledge they will need in a complex world, we empower them to be successful, responsible and ethical citizens," the school explains on its "about" page.
"Most of us who have gone through this place have a sense that in some way, God reached out and touched us here — perhaps not dramatically so, but effectively so nonetheless. It's often said that God usually touches us through other people, and He has touched many of us through our time in the community here at RC," the school adds.