Christian contestant Warren Peay eliminated from 'American Idol' as Megan Danielle advances to top 5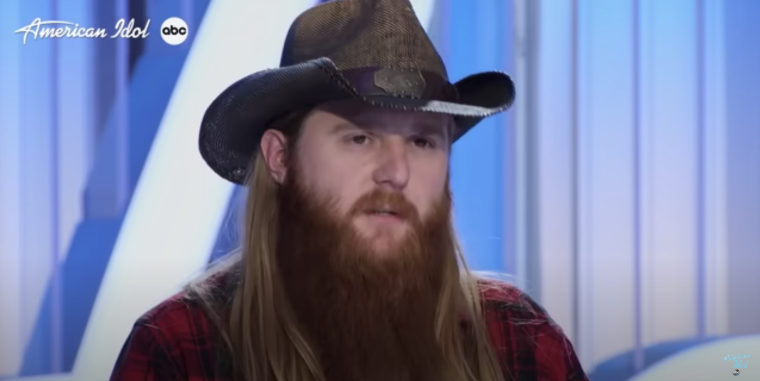 While one Christian vying for the coveted title of "American Idol" has seen his journey come to an end, another contestant who is outspoken about her faith has made it into the top 5.
Warren Peay, who describes himself as an artist committed to "loving God and music" on his Instagram account, shared a post on Monday revealing that his run on "American Idol" had concluded. "I won't lie, I get a little emotional writing this post," he wrote.
After describing his experience on the reality TV singing competition as "an incredible journey," Peay proceeded to "thank God for this opportunity" and express gratitude for "all who have voted and supported me this season."
Peay said his music career would continue despite being eliminated from "American Idol." "I can't wait to hit the road for some shows, as well as get some music out just as soon as I can!"
The singer added that he will "always cherish the time I've been able to spend with new friends and family" and congratulated the contestants remaining in the top 5. 
Peay, who's a worship leader on the Colston Branch Church worship team in South Carolina, first burst onto the scene in an audition where he performed "To The Table" by Christian musician Zach Williams. Peay impressed the judges and Katy Perry dubbed him the "Christian Chris Stapleton," noting his resemblance to country singer Chris Stapleton.
Peay's performance of Christian music continued throughout his tenure on "American Idol." As he advanced to the top 20, he selected another piece by Williams to sing on stage: "Up Here Down There." 
Meanwhile, Megan Danielle, another Christian contestant competing on this season of "American Idol," has advanced to the top 5.
As with Peay, Danielle highlights her Christian faith on her Instagram page, characterizing herself as "a Christian singer-songwriter who wants to share the love of Jesus." She reacted to receiving a vote of confidence from "American Idol" viewers that enabled her to continue in the competition in an Instagram post on Monday, declaring, "Top 5, BABY!!! This is so cool!! Thank you ALL from the bottom of my heart!!! God bless," she added.
Danielle, who considers Christian artist and "American Idol" alumnus Lauren Daigle an influence on her musical career, was surprised by the singer during her audition. The two performed Daigle's song "You Say" as a duet and the judges gave her a golden ticket to Hollywood shortly after their performance concluded.
As she explained during her audition, Danielle has committed herself to performing Christian music after her late grandfather, another influence she holds in high regard, pulled her aside as she was performing in bars as a young musician and asked, "'What are you doing baby? This isn't what you're supposed to be doing. How can you sing for God and sing for this?'" 
Like Peay, Danielle has performed Christian songs multiple times throughout her run on "American Idol," selecting Daigle's "Thank God I Do" as her song of choice after advancing to the top 12 with the song "Go Rest High on That Mountain" at the behest of judge Luke Bryan. Following her cover of the Vince Gill song, Bryan said, "What I love about you is … you're never scared to tell everybody your faith." 
According to the Internet Movie Database, the next episode of "American Idol," slated to air Sunday, will show "the top five contestants perform songs from the iconic Disney songbook" as "America votes for the top three contestants heading to the finale." The season finale, where the next "American Idol" will be crowned, is scheduled to air on May 21.