Christian Father Clings to Jesus After Wife Fatally Shoots Their 2 Children, Commits Suicide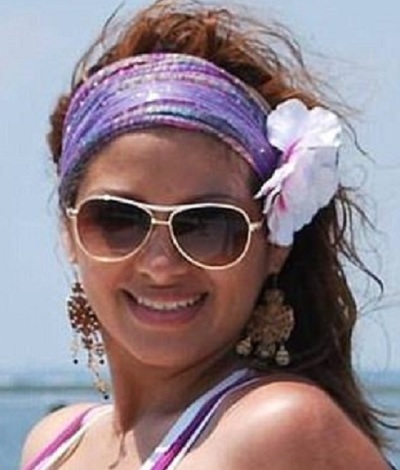 Miguel Arnau, a Christian father who was in the middle of a difficult divorce with his wife, is now clinging to his faith after she fatally shot their two children, the family dog, and set their home on fire in Strasburg Township, Pennsylvania, before fatally shooting herself while he was away at work.
"Of all the things that could be going through his mind, he's talked only of praise to his savior and love for his wife and kids — over and over and over again," Arnau's pastor, Steve Crutchfield of Victory Church's Strasburg campus, told Lancaster Online during a prayer vigil for the family on Wednesday.
Authorities discovered the bodies of Arnau's wife, Carola, their 4-year-old son, Noah, their 10-year-old daughter, Bella, and the family dog at about 3:20 a.m. Tuesday after a fire call was made.
The children were apparently murdered by their mother as they slept. Lancaster County Coroner Dr. Stephen Diamantoni said Bella died from multiple gunshot wounds to her head while Noah was shot multiple times in his body. Carola died from a self-inflicted gunshot wound to her head, Diamantoni said.
At a press conference Wednesday, Lancaster County District attorney Craig Stedman said police found a handgun near Carola's body. He said she purchased it the day before the murders.
The couple was going through a difficult divorce with a history of disputes and according to Stedman, the tragedy appears to have been triggered by the ongoing conflict. They are currently looking into evidence on Carola's mental state.
Stedman said even though Miguel Arnau was living at the home at the time of the murders, he was staying in a detached garage which was found ablaze when first responders arrived on the scene.
A neighbor told Penn Live that when Miguel Arnau arrived at the scene and learned what happened he was "hysterical, he was devastated."
At the prayer vigil on Wednesday, a fraternity of pastors and scores of community members tried to give him comfort.
"Any time there's a tragedy such as this, we need to grieve individually, but we also need to grieve as a community because the community as a whole has been affected," Tom Myers, pastor of High View Church of God and president of the Strasburg Ministerium, which hosted the vigil, said.
He said the family was an integral part of the community.
"They had friends in the (Lampeter-Strasburg) School District, attended the Presbyterian midweek Bible studies. Noah was part of the preschool at the Presbyterian church; they were part of our vacation Bible school — so many places they have been involved in the community," Myers said. "So many lives have been touched."
About 250 people joined in prayer and song at the vigil held on the lawn of the Strasburg Mennonite Church, which is less than half a mile from the Arnau home.
Pastor Crutchfield said Miguel Arnau told him the family had planned on celebrating Bella's birthday on Saturday and asked the gathering to sing her "Happy Birthday."
After the 20-mminute vigil, a group of friends and clergy walked the grieving father to a waiting vehicle where he was taken away.
"Miguel has been asking for peace from God," Crutchfield told the gathering on Wednesday. "I pray tonight that we can be part of that peace."