Methodist college fires lecturer for tweet lamenting homosexuality's 'invasion of the church'
'If sin is no longer sin, we no longer need a Savior'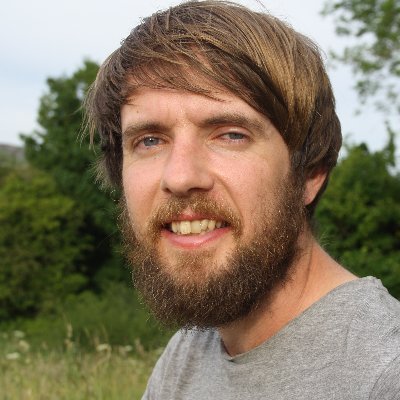 A 37-year-old Christian theology lecturer at the Methodist-run Cliff College in England has been dismissed after he shared his views in a tweet saying, "homosexuality is invading the church."
Aaron Edwards, who has worked for seven years at Cliff College, said he was also threatened with a counter-terrorism referral by the college, according to The Telegraph.
The institution in Calver, Derbyshire, which positions itself as a global center for evangelism and missiology, dismissed the father of five for misconduct last week, deeming his tweet had brought the institution "into disrepute."
The lecturer's tweet read: "Homosexuality is invading the Church. Evangelicals no longer see the severity of this b/c they're busy apologizing for their apparently barbaric homophobia, whether or not it's true. This is a 'Gospel issue,' by the way. If sin is no longer sin, we no longer need a Savior."
The tweet sparked a viral debate on social media, and during a disciplinary hearing, college officials suggested he could be reported to Prevent, the government's counter-extremism program.
In response, the college tweeted, "Cliff College, with the Methodist Church in Britain, is committed to being a safe and hospitable place, where those with differing convictions are welcomed and challenged to live together as faithful disciples of Christ."
Edwards maintains his tweet was not "homophobic" and was intended for Evangelicals who share his views but fear backlash.
In a follow-up tweet, he wrote: "The acceptance of homosexuality as 'not sinful' is an invasion upon the Church, doctrinally. This is not controversial. The acceptance is controversial. Most of the global Church would agree. It is not homophobic to declare homosexuality sinful."
He argues that the dismissal is disproportionate and fails to respect his freedom to express his Christian beliefs.
Cliff College, which was founded in 1883, had asked Edwards to take the tweet down, claiming it violated the college's staff social media policy. However, he refused, arguing that doing so would compromise his conscience and admit to intentional provocation when the tweet expressed his deeply held beliefs.
Subsequently, Edwards was suspended and an investigation was launched. Following the disciplinary hearing, he was dismissed and is now appealing the decision.
The Methodist Church welcomed the introduction of same-sex marriage last year.
In the U.S., people employed by secular companies have lost their jobs after publicly sharing their views on Twitter that run afoul of LGBT ideology.  
In January, American video game distributor Limited Run Games terminated one of its employees amid social media backlash over the fact she followed several right-leaning Twitter accounts and made statements deemed by critics as "transphobic."
In 2020, The Tobias Literary Agency, which has offices in Boston, New York City and Nashville, ousted one of its assistants, Sasha White, from her job for tweeting that transgender-identifying men who say they are women are not biologically female.