College-Bound Teens Need 'Knowledge of God' Not Just 'Belief' to Maintain Faith, Apologist Says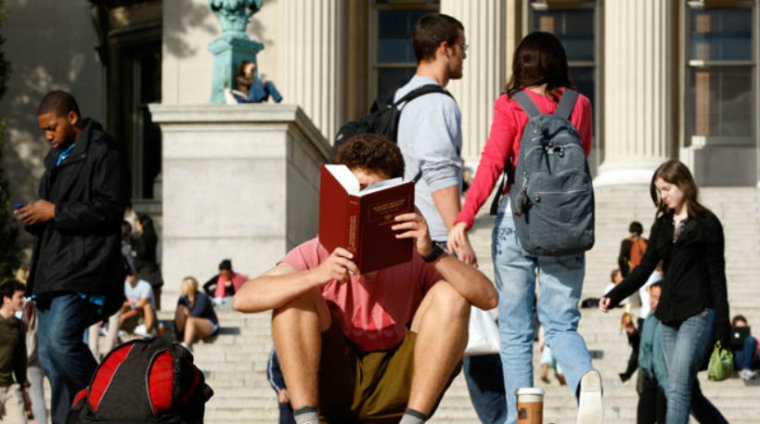 Parents of college-bound teenagers should strive to instill them with the knowledge of God, not just "true belief" when building their faith, according to a leading apologist.
In the latest installment of the Parenting Teens Summit webcast by the Christian worldview equipping group Axis, Brett Kunkle, student impact director at Stand to Reason, explored several questions many parents often have when sending their children to a university, an environment where many young people abandon their faith.
"The intellectual challenges are broad," in this society for teenagers heading to college, Kunkle said.
College professors routinely go after the existence of God and the reliability of the Bible, what Kunkle calls "frontal assaults" on faith.
But aside from direct attacks on Christianity's core tenets, students are often confronted with cultural hostility to the Christian worldview, particularly in regard to marriage and sexuality.
"Those side challenges are really what is undermining a lot of our young people's faith," Kunkle said.
Same-sex marriage and homosexuality have been a big topic among young people but what is driving that is the framing of the issue, that "people should have the right to love who they want to love," he said, which gradually erodes the faith of young people over time.
Kunkle was asked to define the difference between the "tolerance" that culture demands and the Christian call for "grace" and how those two things get conflated.
"The culture's view of tolerance is a one-way street," he replied.
"The classical view of tolerance is that you respect the person even if you disagree with their ideas or their behaviors."
He went on to explain that tolerance in its truest form assumes disagreement which stands in stark contrast to today's version which means acceptance "and if you disagree with something you are narrow-minded, bigoted."
But today's young people are socialized into this "new" tolerance such that they must embrace and agree with opposing views they do not hold.
By contrast, it is imperative for Christian parents and leaders show how such a take on tolerance is self-contradictory, and point their children to Jesus, who came in grace and truth, Kunkle said, referencing John 1:14.
"Jesus is the perfect balance between these things," he said, "and so our young people, one way to teach them true tolerance is to immerse them in the Gospels."
But even some evangelical churches offer a false picture of Jesus: "a really nice guy who goes around and hugs everybody."
While Jesus was the most loving person to have ever lived "that did not come at the expense of truth," Kunkle asserted.
"For Jesus, truth is actually a form of grace and love ... you tell people whom you love the truth."
The Axis hosts asked Kunkle what parents' goals should be for their children in light of cultural assaults on biblical truth.
"As soon as your kid is talking you should be thinking about their discipleship," Kunkle said, adding that there was no area of study more important than theology, the study of God.
If one takes a look at a typical home, families often put more emphasis on biology or chemistry, which reveal their priorities.
Absent a solid theological foundation, young people are more prone to walk away from their faith.
Kunkle suggested that the best way to instill such a foundation is through the use of "catechism," a word evangelicals might be unfamiliar with unless they have experience with a high church tradition.
"Catechism is simply a process where you help your kids memorize the basic truths of theology," he said.
This is essential because it helps form how they see all of life and the world, including other spheres of knowledge like biology, politics, and history.
In the medieval era, theology was said to be the "queen of the sciences," Kunkle explained, every other field was subservient. And the historic idea of the university was that every area of knowledge could be united under God's truth.
When students enter junior high and their reasoning abilities further develop, he advised that parents deliberately ask their children "why questions" to force them to defend their faith beyond what their parents have taught them.
Parents, he added, should also not be afraid to expose their children to other world religions. Because, if the Christian faith is really true, "then every argument, objection is going to be flawed by its very nature and it's going to be a matter of finding out where and how."
"And if what we believe is not true, then we should abandon it anyway," he said.
Protection from the world's ills cannot be parents' long-term goal in the discipleship of children, Kunkle emphasized, noting that youth are going to be exposed to all kinds of ideas.
"Parents do not have to aim for 100 percent certainty" about everything, because knowing God does not require that.
In fact, the New Testament speaks more often about knowledge than it does about faith, he said. When Jesus defined eternal life in John 17, He cast it in terms of knowing God. "We don't want our kids to have merely 'true belief.' We want them to have knowledge of God.