Conservatives Blast Pentagon Plan to Train 23,000 Personnel to Accommodate Transgender Recruits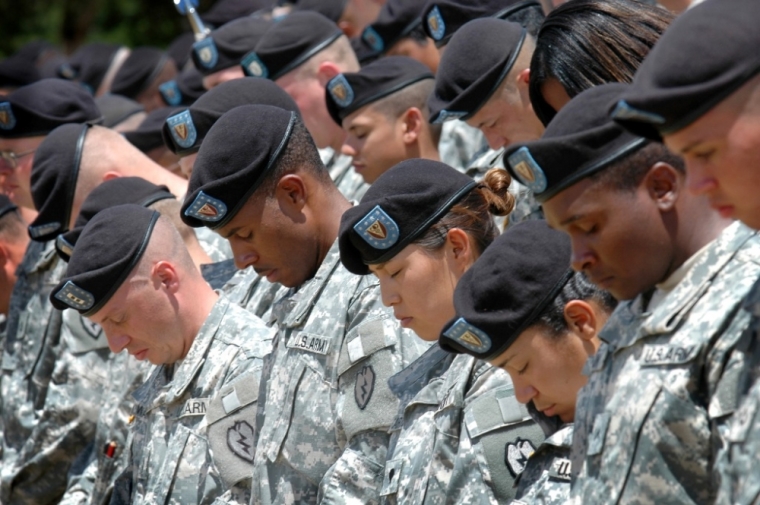 As many as 23,000 personnel will reportedly be trained by the U.S. Defense Department on ways to accommodate transgender enlistees starting on Jan. 1, 2018.
The Washington Examiner reported Tuesday that the efforts include "preparation, training, and communication" with recruiters and personnel at military entrance processing stations, where working knowledge or in-depth medical understanding is needed to accommodate transgender enlistees.
Lernes Hebert, the acting deputy assistant secretary of defense for military personnel policy, provided the information in a Washington, D.C. district court filing, where he warned that transgender applicants might not get "sufficient guidance, resources and training."
"As a result, an applicant may be accessed for military service who is not physically or psychologically equipped to engage in combat or operational service," he said.
Since July, President Donald Trump has been fighting to end former president Barack Obama's orders for the U.S. military to enlist openly transgender soldiers — despite their inability to serve in combat if they are undergoing a surgical procedure for gender transition or the concerns of female troops — arguing that it would be too costly for the government.
"[Our military] cannot be burdened with the tremendous medical costs and disruption that transgender in the military would entail," Trump tweeted at the time.
Trump has been defeated in a number of court decisions, however, with U.S. District Judge Colleen Kollar-Kotelly clarifying in November a previous injunction which said that the military must follow Obama's memorandum that was issued in 2016.
U.S. District Judge Marvin Garbis in Baltimore had previously ruled that a ban on transgender troops does not hold up to scrutiny.
"The lack of any justification for the abrupt policy change, combined with the discriminatory impact to a group of our military service members who have served our country capably and honorably, cannot possibly constitute a legitimate governmental interest," Garbis said at the time.
Conservatives, such as Family Research Council President Tony Perkins, who servied in the Marine Corps., have said that the unelected judge has "taken it upon herself to decide what's best for national security — over the objections of the president, military leaders, active-duty troops, and the 62,984,825 voters who entrusted these decisions to Donald Trump."
Perkins added: "It's a dangerous case of judicial activism that could have real-world consequences for millions of American service members, who are just as opposed to the change as their commander-in-chief."
FRC's Lt. General Jerry Boykin (U.S. Army-Ret.) argued that the money going into the "over-the-top sensitivity sham" could be put to better use.
"Talk to any service member today," Boykin positioned, "and you will find that a majority of them will express great frustration with the amount of time that they spend in these lectures at the expense of preparing for war." And, he points out, this latest gender free-for-all is on top of the classroom hours they spend on diversity, tolerance, inclusion, sexual assault, and white privilege instead of the military Code of Conduct."