CP's Top 10 News Stories of 2015 (Part 1)
Caitlyn Jenner, Donald Trump, Creflo Dollar and Josh Duggar are just of few of the figures who grabbed our reader's attention in 2015. Check out the top 10 stories of 2015 for The Christian Post.
Read 6-10 below. For 1-5, click here.
10. Pew report highlights increase in "no religion" identifiers.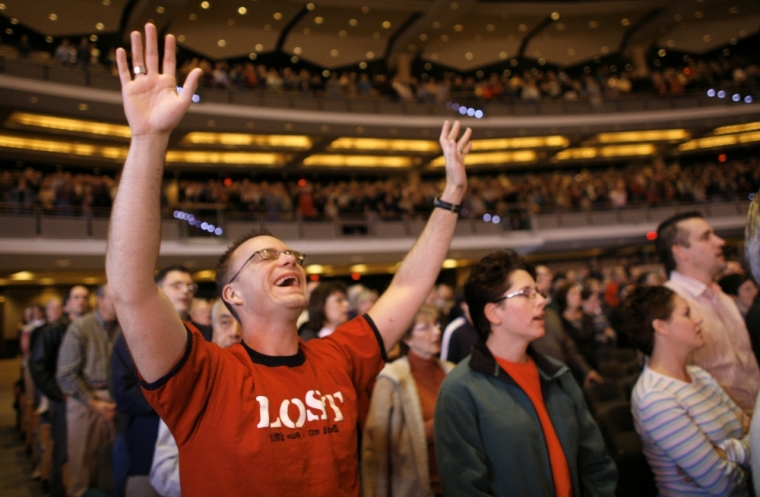 Pew Research Center released a May report showing a decrease in the share of the U.S. population identifying as Christian and an increase in those unaffiliated with any particular faith. The report prompted many discussions among Christians over possible failures and potential directions for churches in America.
The report found the decline among Christians was due a decline among Mainline Protestants and Catholics. After taking the margin of error into account, the number of Evangelicals may have stayed the same or increased by as many as five million, with most of that increase likely due to more Latino Evangelicals.
Russell Moore, president of the Ethics and Religious Liberty Commission of the Southern Baptist Convention, argued that the report had some good news because it meant there are fewer "incognito atheists" who identify as Christian for cultural reasons. In a Christian Post interview, Pew Research confirmed that Moore's analysis was at least part of the explanation for the decline in Christian identifiers, but more research is required to fully understand the phenomenon.
At a November panel discussion in Washington, D.C., Baylor University professors complained about media coverage of the Pew report, arguing that many of the headlines misrepresented the report's findings.
"We see this [Pew report] is a measure of vitality and health and others are interpreting it is an abandoning of the faith, just because I think they read something into the data that wasn't there or they misinterpreted the data," said Byron Johnson, a professor of social sciences and the founding director of the Institute for Religion Studies.
Additional reading:
10 Interesting Facts About Evangelicals From Pew's Religion Report
Christianity Is Not Dying; Reports Pointing to Decline of Church Are Skewing Data, Says Baylor University Scholars
Cultural Christianity vs. Convictional Christianity
The New Pew Survey on Religion & Lament for Nominal Christianity
9. Prosperity Gospel critiqued as Creflo Dollar looks to buy a new jet.
Televangelist and founder of World Changers Church International, Creflo Dollar, stirred controversy in March after he called on his ministry supporters to buy him a new $65 million luxury Gulfstream G650 jet.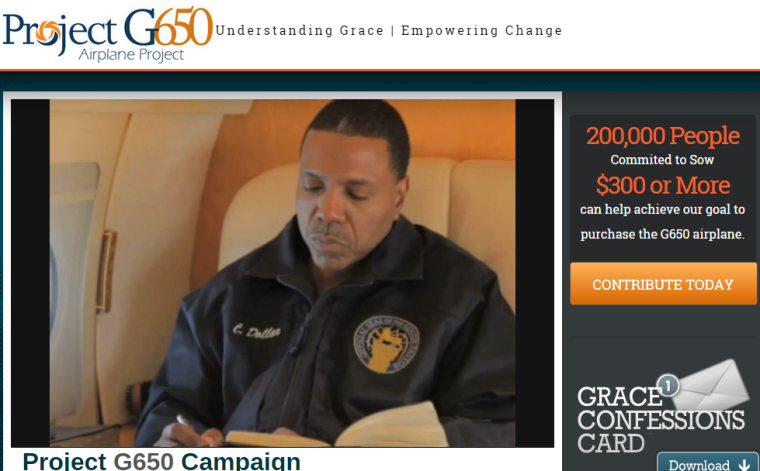 Despite a social media backlash against the campaign in which he asked for 200,000 people to send him $300 each to buy the aircraft, the televangelist lashed out at his critics, saying, "If I want to believe God for a $65 million plane, you cannot stop me. You cannot stop me from dreaming." He further quipped that if he wanted to share the Gospel with Martians, he'd ask for a "billion dollar space shuttle."
CP's Leonardo Blair broke the national story and was subsequently interviewed by CNN host Brooke Baldwin after Dollar initially withdrew the donation request amid heavy criticism from Christian pastors and secular media. The WCCI board, however, later reinstated their leader's request for a multimillion dollar luxury jet.
While the WCCI board, which was founded by Dollar and conducts business as Creflo Dollar Ministries, initially shut down the crowdfunding campaign, they quickly changed their position and sent out a strongly worded statement in which they said, in part: "A long-range, high-speed, intercontinental jet aircraft is a tool that is necessary in order to fulfill the mission of the ministry. … We plan to acquire a Gulfstream G650 because it is the best, and it is a reflection of the level of excellence at which this organization chooses to operate."