Jesus was more like Asia Bibi or Christians in China, not illegal migrants: Priest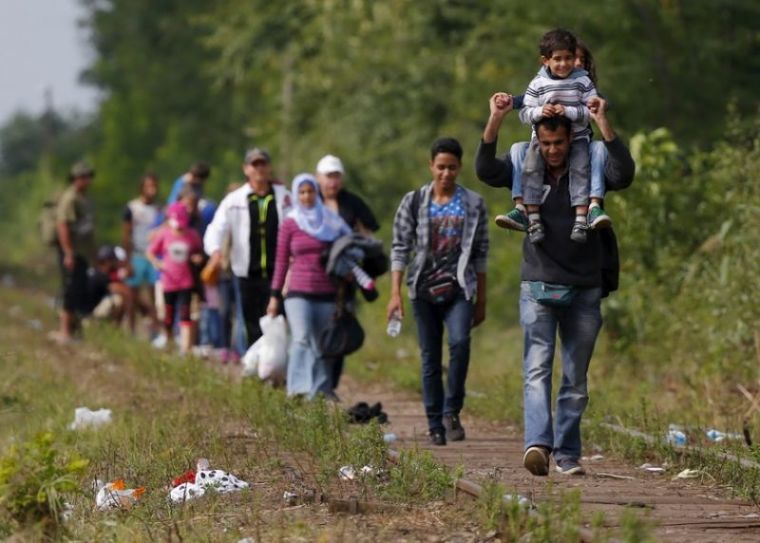 The suffering of Jesus Christ is closer to what persecuted Christian Asia Bibi went through than that of migrants, a Roman Catholic priest has said.
The priest, Father Alfredo Morselli, told Italian newspaper Il Giornale on Thursday that "Christ was a persecuted person, more like Asia Bibi or Catholics betrayed and sold off to the Chinese government, rather than migrants who would like to grant all rights."
When it comes to the topic of millions of migrants making their way from the Middle East and North Africa to Europe being compared to Joseph, Mary, and Jesus, he said: "For the anti-Christian creed, religion no longer concerns Jesus Himself," but indulges in people's own interpretation of Christ's story.
Morselli made references to several big developments when it comes to persecuted Christians around the world this year. Bibi, the Christian mother of five, spent eight years on death row in Pakistan on charges of blasphemy before being released in October.
Bibi said she relied on her faith in Jesus throughout the dark times and despite pressure from Islamic hardliners to claim guilt.
The Catholic Church in China has meanwhile been divided over the Vatican's decision to cooperate with the Chinese government and allow it to install its own bishops.
Some Catholic church leaders have said that the Chinese government will continue its crackdown on Christians, however, forcing churches to take on Communist ideology or risk being harassed, or even demolished.
In his interview with Il Giornale, Morselli insisted that Jesus must always be at the center, and not be pushed aside for political causes.
"A church that sells the Cross and does not put Jesus in first place, the only [place where He belongs], does not attract anyone," he said.
Turning back to Bibi's plight, given that the Christian mother and her family remain in Pakistan without any concrete offer of asylum, he added: "I would say that as there was no place for Jesus in the hotel, there is no place for Asia Bibi in the Vatican."
While Morselli didn't mention Pope Francis by name, the head of the Roman Catholic Church has been one of many church leaders who've make a comparison between Jesus and the plight of refugees around the world.
"We encounter Jesus in those who are poor, rejected, or refugees. Do not let fear get in the way of welcoming our neighbor in need," Francis tweeted on World Refugee Day back in June.
Francis also argued that the dignity of a person does not lie with their status as a citizen or a refugee. He encouraged people to help those fleeing war and poverty, calling it an "act of humanity."
In Protestant circles, Paula White, U.S. President Donald Trump's spiritual adviser, positioned back in July that it was inaccurate to compare Jesus to migrants who were attempting to enter the U.S. illegally.
"I think so many people have taken biblical scriptures out of context on this, to say stuff like, Well, Jesus was a refugee," said White, the senior pastor at New Destiny Christian Center in Apopka, Florida.
"Yes, He did live in Egypt for three-and-a-half years. But it was not illegal. If He had broken the law then He would have been sinful and He would not have been our Messiah."
Mark Tooley, president of the Washington-based think tank Institute on Religion & Democracy, argued at the time that White is trying to defend Trump's hard stance on illegal immigration, however.
"We Protestants in our politics often want to think we have direct guidance from Him on public policy issues, as proven by a few select Bible verses we learned in Sunday school," wrote Tooley, who is a conservative Methodist scholar.
"But the Bible almost never gives us such detailed counsel for contemporary statecraft. Instead we have Scripture, the church and Christian tradition offering broad principles about human dignity and divine justice that should inform our debate and decision making."