Obama-Trump-Russia Scandal: 5 New Facts We Learned in May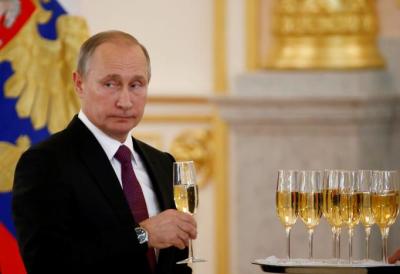 1. Under Putin's orders, the Russian government worked to help Trump win the election, Senate committee concludes
In May, the Senate Intelligence Committee completed its review of the Intelligence Community Assessment on "Assessing Russian Activities and Intentions in Recent US Elections."
In a statement, the committee's leaders indicated that their findings show that the intelligence community's conclusion that Russia had intervened in the 2016 election to help Trump and hurt Democrat candidate Hillary Clinton was correct.
The Senate committee's findings come after House Intelligence Committee concluded in April that there was no evidence of Trump-Russian collusion in the 2016 election. Although the House committee concluded that most of the intelligence community's conclusions were accurate, it objected to the conclusion that Russian President Vladimir Putin wanted to see Trump win the election.
"After a thorough review, our staff concluded that the ICA conclusions were accurate and on point. The Russian effort was extensive, sophisticated, and ordered by President Putin himself for the purpose of helping Donald Trump and hurting Hillary Clinton," the committee's vice chair Sen. Mark Warner, D-Va., said in a statement. "In order to protect our democracy from future threats, we must understand what happened in 2016. And while our Committee's investigation remains ongoing, one thing is already abundantly clear – we have to do a better job in the future if we want to protect our elections from foreign interference."
The committee was chaired by Republican Sen. Richard Burr of North Carolina.
"There is no doubt that Russia undertook an unprecedented effort to interfere with our 2016 elections," Burr said in a statement.