Obama-Trump-Russia Scandal: 5 New Facts We Learned in May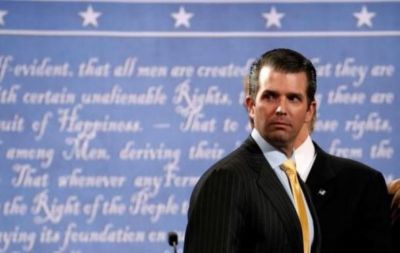 5. Donald Trump Jr.'s Russia testimony transcripts released
In May, the Senate Judiciary Committee released transcripts from last September when it questioned Trump Jr. and others involved in a June 2016 meeting at Trump Tower with Russian lawyer Natalia Veselnitskaya and four other people with Russian ties.
The Trump Tower meeting has been one of the biggest focal points of the Russia investigations as it happened after Trump Jr. was told about the supposed damaging information that the Russians had on Clinton.
Trump Jr. had claimed that the meeting was held to discuss adoptions of Russian children by Americans.
"The meeting provided no meaningful information and turned out to be not about what was represented," Trump Jr. told the committee.
Trump Jr. also told the committee that Vaselnitskaya did not provide any information and simply wanted to discuss matters pertaining to legislation slapping sanctions on Russian officials for human rights violations.
In a statement from last July, Trump Jr. claimed that the woman told him after exchanging pleasantries that "she had information that individuals connected to Russia were funding the Democratic National Committee and supporting Ms. Clinton."
However, Trump Jr. asserted at the time that "her statements were vague, ambiguous and made no sense. No details or supporting information was provided or even offered. It quickly became clear that she had no meaningful information."
Prior to the meeting on June 3, 2016, Rob Goldstone, a publicist who set up the meeting, told Trump Jr. in an email that the the crown prosecutor of Russia "offered to provide the Trump campaign with some official documents and information that would incriminate Hillary [Clinton] and her dealings with Russia and would be very useful to your father."
President Trump was not a part of that June 9, 2016 meeting. Others involved were Trump's campaign chair Paul Manafort and Trump's son-in-law and current senior adviser, Jared Kushner.
The Associated Press notes that because Trump Jr. did not have a formal position in his father's campaign, he is not required to disclose foreign contacts.
At least one Democrat senator believes that Trump Jr. lied in his testimony last September but one Republican lawmaker has come to Trump Jr.'s defense.