Obama-Trump-Russia Scandal: 5 New Facts We Learned in May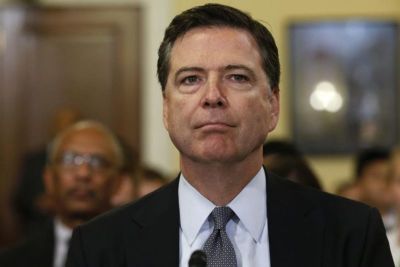 4. FBI used informant to get info on Russian influence in Trump campaign in July 2016
The FBI — during the Obama administration — used an informant during the summer of 2016 in an attempt to get information on the links between the Trump campaign and Russian influencers.
Trump and his supporters have claimed that the use of an informant to get information on the Trump campaign during the election could be considered a "Spygate" scandal. Trump had also claimed that the FBI "implanted" a spy early in his campaign and that it was done for "political purposes."
But as The Washington Post reported, there is no evidence to suggest that a "spy" was planted in the Trump campaign because the FBI informant engaged in a months-long initiative where he met with and kept contacts with Trump campaign officials.
The Justice Department briefed several members of Congress about the informant on May 24. Rep. Trey Gowdy, R-S.C., one of those briefed, told Fox News Tuesday that based upon the intelligence information the FBI had at the time, "the FBI did exactly what my fellow citizens would want them to do when they got the information they got, and that it has nothing to do with Donald Trump." 
In total, the informant met with three Trump campaign officials — foreign policy adviser Carter Page, co-chairman Sam Clovis and foreign policy adviser George Papadopoulos, who had previously learned that Russians had "dirt" on the Clinton campaign in the form of "thousands of emails."
Between Aug. 1, 2016 and the November election, the informant was in regular contact with Papadopoulos and Page, according to Vox.
The informant has been revealed as Stefan Halper, an American professor in Britain with ties to past Republican administrations. It is unclear what kind of information he was able to gather and it is unclear when his informant role began with the FBI.
Current regulations allow for the FBI to use informants even before an official investigation has been opened. The New York Times reports that there is nothing that suggests that Halper acted illegally when trying to get information from the Trump campaign.