Pastor goes viral for calling Beyoncé a 'witch,' says fans are part of her 'coven'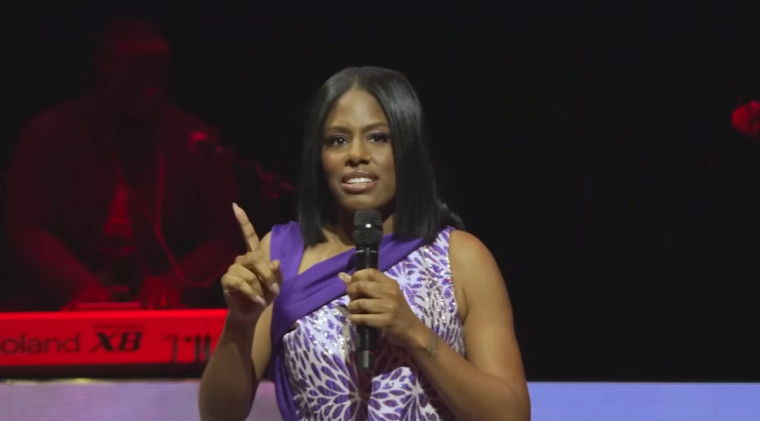 A pastor has gone viral after calling R&B singer and songwriter Beyoncé Knowles a "witch" in a sermon, saying anyone who attends a Beyoncé concert and listens to her music shouldn't dare call themselves a Christian.  
Forty-year-old pastor Tiphani Montgomery, who uses the title prophetess and leads the prophetic and teaching ministry Covered By God, suggested in a Feb. 9 sermon that attending Beyoncé concerts is similar to satanic rituals.  
"Any of you who are going to Beyoncé's concert, I rebuke you in the name of Jesus. How dare you call yourself a Christian?" Montgomery preached as the crowd erupted in cheers.
"I don't care what pastor you got that is OK with it. I don't care what pastor you got that thinks it's cool. I don't care what pastor you got that's singing along to the songs because they want some clout," she continued.
"Why do you think that man calls himself 'J-Hova.' It was short for Jehovah," she added, referring to rapper and musician Jay-Z, who has been married to Beyoncé for 14 years. 
Suggesting that Beyoncé is a "witch," Montgomery said, "when a witch has a coven, it is normally a small thing" that is made up of three to seven people. 
However, she said when a witch's coven comprises thousands of people, it becomes known as a "hive." 
"Y'all are part of that lady['s] 'Bey Hive,' and you call yourself a Christian?" she asked, referring to the name given to Beyoncé's fanbase. 
"May the dealings of the Lord come upon you. You think this is small stuff. You think going to that lady's concert is not an initiation? You think to go to that concert is not a ritual?" 
Montgomery contends everything about Beyoncé's concerts is a gateway to serving the devil. She also warned Christians with a larger social media following that if they promote Beyoncé to their audiences, they will have to face the wrath of God. 
"How dare you call yourself a Christian? I'm telling you, may the dealings of the Lord come upon any Christian with a platform that is using mixture. May the dealings of the Lord come upon you," Montgomery said.
"God is tired of this. I'm telling you about the Spirit of God. He is tired of His people being a mixture. You being a mixture is the same thing as you cheating on your wife. You being a mixture is the same thing as you cheating on your husband." 
According to Montgomery, there is no excuse for lukewarm Christianity when a Christian has made a covenant.    
"How dare you think it's just music when the devil was the minister of music. You are blinded if you think it's OK to go there. You are blinded. You should know that the Holy Ghost is not with you if you have no conviction," Montgomery warned. 
"I don't care how much I pay for anything. If it goes against God, it won't be on me. Some of you all have the devil inside of you, and I know you got it when you say something like, 'Well, you might as well throw everything in the trash.' Point it out to me, and I will. Because who do you think I am?" 
As her sermon came to a close, Montgomery said that her warning about Beyoncé is "a corporate warning for the body of Christ" that wasn't originally part of her speech but received from the Holy Spirit. 
"If you don't begin to separate yourself, if you don't begin to be ye separated, because God is tired of you trying to blend in with the world. God is tired of you trying to be liked by the world," Montgomery said.   
"Let this be recorded in Heaven and earth. You have a choice today. You continue on in mixture; your influence will die. … Why do you see all of these people in the Grammys that are serving the devil so lifted up? Because that's the devil's influence," she continued.  
"Because [the devil] knows that once he can evangelize all these fools into watching this show and thinking nothing's wrong with it, he has blinded you. Because what you did was you didn't realize that that was a gate that your eye gaze walked into." 
The Christian Post reached out to Montgomery for clarification on the sermon. A response was not received by press time. 
As the video went viral, some online found a 2014 tweet from Montgomery stating that she went to a Jay-Z and Beyoncé concert, describing it as "amazing." In response to criticisms, Montgomery clarified that she wasn't saved until August 2015 and that any tweets of hers before that time were a result of her being "blind." 
Montgomery isn't the only preacher to voice her distaste for Beyoncé. 
Author and Bible teacher Jackie Hill Perry took to YouTube for a Feb. 16 live video in which she shared her thoughts on the singer that had been burdening her soul. 
Perry admitted that she was a longtime, self-proclaimed Beyoncé fan in secret.
One of the first music records that her mother brought her was a CD by Destiny's Child, which was a 1990s musical girl group whose final line-up consisted of Beyoncé, Kelly Rowland and Michelle Williams.
"I've been team Bey since I was 8, and I'm 33 now. That's a long time. I've been seeing all the shifts. … But, the thing I valued — past tense and I guess present tense — was her creativity, her work ethic, her courage, in some senses, like even the fact that she was one of the first people to drop an album without a promo," Perry shared.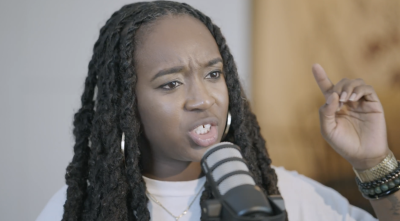 "People weren't doing that at first. Like when she just randomly dropped an album, I was like, 'Who has the courage to do that?' And so, I was out here loving on Bey. I have to put that out there." 
Roughly two months ago, Perry said she had many conversations with different people about past times when they had to destroy or throw away objects that they discovered were attached to evil intentions or origins.
Perry said while having those conversations, she realized that God was possibly calling her to rid her life of something or a particular set of objects. 
During that same week, Perry asked God: "If there's anything you want me to get rid of that has evil origins, let me know." 
"I'm thinking the Lord is going to say: 'Ah, those shoes' or 'that shirt' or 'that book in the back of your closet that you didn't realize you had.' Literally, what entered my mind was Beyoncé," Perry recalled. 
"I said, 'wait, that's just my subconscious. That's not the Lord saying that I got to get rid of Beyoncé.' I refused to believe that Jesus didn't want me to still be team Bey," she said. 
After researching, Perry claimed that Beyoncé has "embodied deities" in her music videos ever since her 2016 studio album Lemonade.
"I realized after doing some research since Lemonade, [Beyoncé] has centered false deities and embodied them. In Lemonade, when she comes out with the yellow dress on and the water and all the things, she becomes or tries to embody these false gods and the worship of ancestors," Perry stated.
She realized that listening to Beyoncé's music or attending her concerts is no different than "fellowshipping with demons."
For Perry, coming to a realization, she said, didn't come without disappointment because her immediate response was, 'but, I like the music." 
"I felt some type of way because I didn't know how blind I was. Because I liked the music so much that I didn't have discernment. The music made witchcraft beautiful, and that's the problem," Perry said.