Teen Mom Caught Shoplifting Lingerie at Manhattan Victoria's Secret With Dead Baby Boy in Bag
A 17-year-old student and mother of a 2-year-old boy shocked security officers at a Victoria's Secret store in Herald Square, New York City on Thursday when they fingered her for shoplifting sexy lingerie but found the decomposing corpse of a baby boy in her bag too.
The girl, according to a CBS New York report, was leaving the store on Thursday with a 17-year-old friend when they were both stopped by security guards. One of the guards pointed out a foul smell coming from a bag, according to police and the teen mother identified as Tiona Rodriguez of Crown Heights in Brooklyn, said she had "a baby in the bag."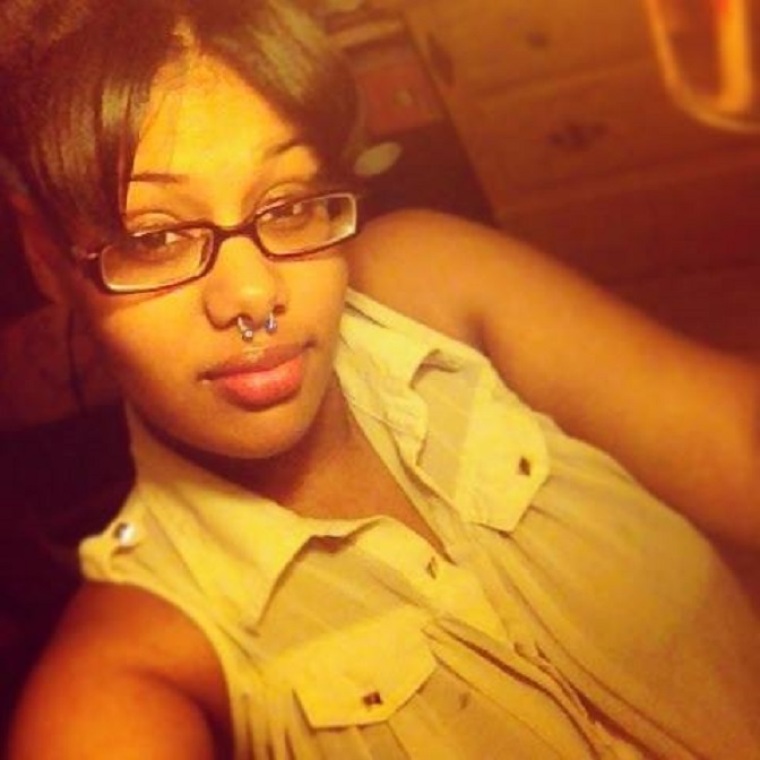 The security guard alerted the NYPD and Rodriguez later explained to the officers that she had given birth on Wednesday and didn't know what to do with the baby which had reportedly matured about six months in the womb. The teen was taken to hospital while her friend, Francis Estevez, 17, of Glendale, Queens was detained.
They have both been charged with petty larceny, but as the investigation continues, more charges could follow.
An autopsy is currently being carried out on the corpse to determine if the boy was born dead or alive. The Medical Examiner's Office is expected to release the results of the autopsy on Friday.
On Thursday night, NYPD officers searched the teen's apartment where neighbors and friends revealed they had no idea she was pregnant.
"I couldn't really tell because she was heavyset," the teen's neighbor Ramon Acosta told CBS. "I was in shock. I caught goosebumps and all that. It's like come on, that's a young innocent girl to my eyes."
Rodriguez, who revealed her excitement about a job interview at Chipotle on her Facebook page Tuesday, may also have been unaware that she was pregnant.
On Wednesday, the same day she said she gave birth, she complained in a post about painful period cramps.
"These Cramps SON -____________-" she noted in the post which was liked five times.
Since the news of her actions broke on Thursday, however, people have taken to the teen's Facebook page to vent their anger and brand her as "famously stupid."
"Just so you know, if it turns out that the baby was born alive, I sincerely hope that you get what's coming to you. And if not, I hope you seek the psychological help that you need. No matter the situation, holding on to a dead body and carrying it around in a shopping bag is not normal by any means," wrote Trisha Wild on Rodriguez's page.
"I don't buy that she didn't know she was pregnant if she already had a child to begin with. You know what kind of crampy feeling you have when you're in labor and have strong contractions. If she didn't want the baby she could've gone to any safe haven like a police station, fire station, church, hospital to give the baby over to them," wrote Katie Egan on the teen's Facebook page.
"Don't go around with a dead baby and shop lift! As far as I heard on the news she didn't miscarry she had a preterm baby. She needs to be punished for a crime that she committed; that poor baby didn't deserve to die. I don't see how she could be a good mom to her other child after going about her day like her newborn baby isn't dead. It makes me sick that we live in a world like this!" she added.