Tina Campbell Clears Up Rumors About Shooting Husband's Car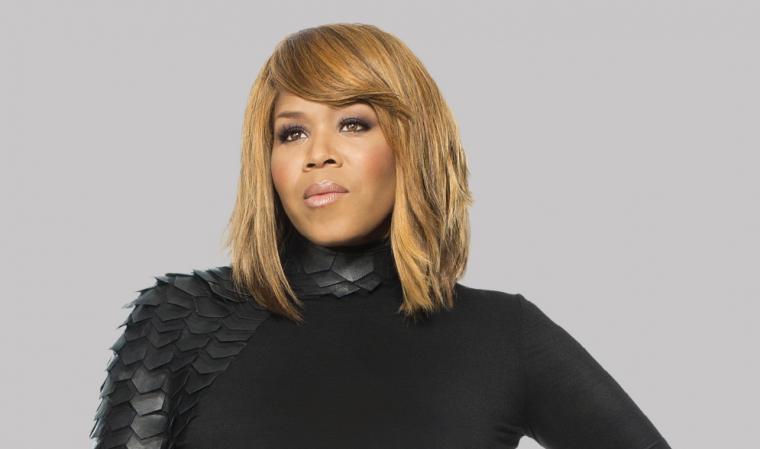 Tina Campbell is clearing up misconceptions concerning damage that she did to her husband's car which was featured on her hit reality T.V. show, "Mary Mary."
Tina, one-half of the gospel music duo Mary Mary, that is featured on the We TV show, was forced to deal with her husband's infidelities on national television. Now that she and her husband have patched things up, footage has still aired about the process of healing for the pair.
In an episode of her reality television show, punctured holes were shown in the shattered windshield of a car belonging to the singer's husband, drummer Teddy Campbell. While some speculated about her shooting bullet holes through the windshield, Tina cleared up rumors during a recent appearance on the daytime talk show, "The Real."
After "The Real" co-host Tamar Braxton questioned if Tina shot through her husband's car window, the singer was candid in her response.
"I did not shoot up [the man's car]! First of all I do not own a weapon, I ain't rented no weapon, I ain't borrow no weapon," Tina said on the show. "But when you are angry and when you are enraged you go get a hammer and you go get some scissors and you go crazy...so that's what I did."
During her process of healing, Tina compiled a book and solo music after dealing with the death of her father and Teddy's infidelities. Last November, the Mary Mary gospel singer created a special night where she previewed her upcoming book, solo music and testimony at her church for "An Evening With Tina Campbell."
She previously spoke to The Christian Post about her decision to do so.
"I figured I would create the model or create the event, create what God gave me to give to the world and we'll just see what He does with it. I mean I really wanted to share with people what He's done," Tina told The Christian Post last November. "When people go through devastating scenarios in their lives they go through a great transformation. Sometimes I'm singing that, sometimes I'm saying that, sometimes I'm praying and confessing that."
However, it was never Tina's intention to create solo music or author a book much less head the unique event.
"I went through my challenges that I went through last year with infidelity. In the process of writing journals to God, I ended up writing a book that I didn't know I was writing," she previously told The Christian Post. "Once I finished, God started downloading all of this music into me and I knew that God gave it to me to give it away. I knew when it came time to give it away, I didn't want to just do things as usual."