Tyrese Gibson Calls Out to 'Prayer Warriors' for Mom in Hospital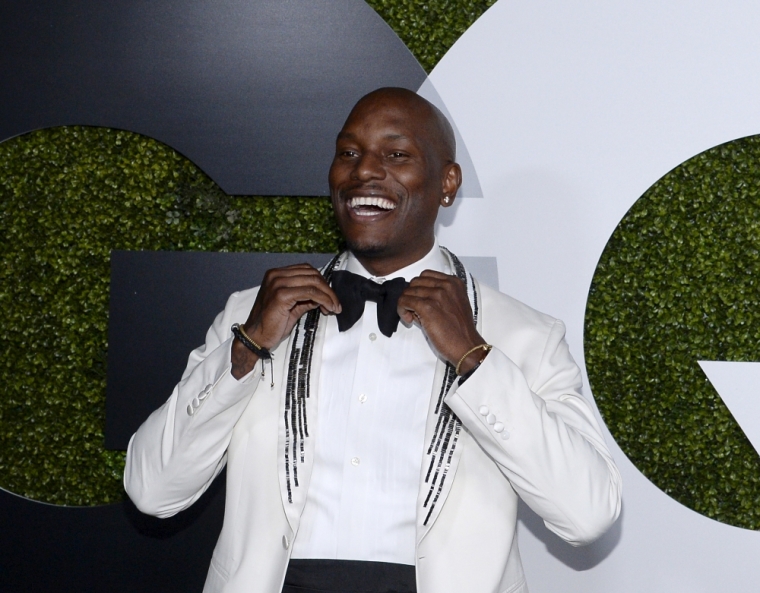 Tyrese Gibson may be a singer and movie star with over 3 million Instagram followers, but he's not above using his platform to call on prayer warriors when his mother's ailing health is in critical condition.
The 38-year-old Grammy nominated R&B singer took to Instagram Tuesday to let his followers know how much he needed their prayer.
"Praying over every breath she takes. ... Our family needs you like never before," Gibson revealed. "Our beloved mother, she's all we have ... #PrayerWarriors we welcome your most sincere prayers."
While his mother was fighting for her life in a Los Angeles hospital, Gibson, one of the big names in "The Fast and the Furious" film franchise, flew to Dallas to fight a legal battle againt a woman named Cynthia Banks who had plans to write a book about his mother's alleged struggles with alcoholism.
Banks sued Gibson for defamation after he publicly spoke out against her. But TMZ reported Monday that Gibson won the case.
When Gibson was in court, he reposted a message from his older sister who shared Isaiah 45:17 before explaining the severity of their family's situation.
"Me and my brother have literally been sleeping on an air bed by our mother's side for six days supporting, trying to love and pray her out of this. ... Moments like this we should all be reminded that life's precious," the message reads. "The outpouring of your love and sincere prayers and energy is welcome here. ... As a family we appreciate it. ... While my mother is here fighting for her life my brother left her bedside and went to fight another fight. As reported on TMZ."
After overcoming the legal ordeal, Gibson's returned to his mother's side.
"Sometimes you have to stand still, think, process, analyze and internalize repeat. ... Reflections in the mirror remind you that it's always YOU vs YOU. My mother woke up tonight." Gibson shared. "Her eyes opened for the first time and she seen me standing there. I asked her a question and she nodded her head YES!!!!!"
In the midst of the trying situation, Gibson said he is recognizing that God is trying to teach him to make time for the important things in life.
"She's still in critical condition but she's doing amazingly better. I never seen this coming but I needed this SO bad. I've been running around everyday hustling and never making time and God shook me to the core with this and slowed me ALL the way down," he wrote. "Sometimes you have to stand still, think, process, analyze and internalize repeat. Father God I hear you. I hear you LOUD and clear. #Amen."
The entertainer is transparent with fans on social media, and previously spoke about the importance of submitting to Jesus Christ when you're famous.
"Fame is one of the biggest unspoken addictions — over the years I've learned and discovered that people will do damn near anything to get it. Validation is men's and women's silent killer," he wrote.
"When you love yourself deep within. When you fall in love with Jesus and you're completely submerged in Christ your heart and soul is fulfilled independent of what's in your bank account and where you are on the charts."