Vulgar Tweets, Denied Service, Veiled Threats: 7 Recent Examples of Incivility in the Public Square
Donald Trump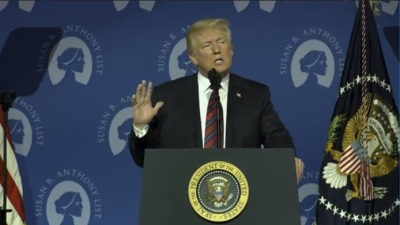 While it can be argued that President Donald Trump's Twitter feed could be a whole listicle unto itself on the topic of incivility, of specific note are recent tweets against Democratic members of Congress.
On Monday, President Trump went after both Congresswoman Maxine Waters of California and Senator Mark Warner of Virginia.
"Congresswoman Maxine Waters, an extraordinarily low IQ person, has become, together with Nancy Pelosi, the Face of the Democrat Party. She has just called for harm to supporters, of which there are many, of the Make America Great Again movement. Be careful what you wish for Max," tweeted Trump.
"Why is Senator Mark Warner (D-VA), perhaps in a near drunken state, claiming he has information that only he and Bob Mueller, the leader of the 13 Angry Democrats on a Witch Hunt, knows? Isn't this highly illegal. Is it being investigated?" he added.
Trump also went after the Red Hen restaurant, claiming that they should "focus more on cleaning its filthy canopies, doors and windows (badly needs a paint job) rather than refusing to serve a fine person like Sarah Huckabee Sanders."
"I always had a rule, if a restaurant is dirty on the outside, it is dirty on the inside," continued Trump, that tweet getting as of Tuesday morning more than 35,000 retweets and over 133,000 likes.