Vulgar Tweets, Denied Service, Veiled Threats: 7 Recent Examples of Incivility in the Public Square
Chick-fil-A Critics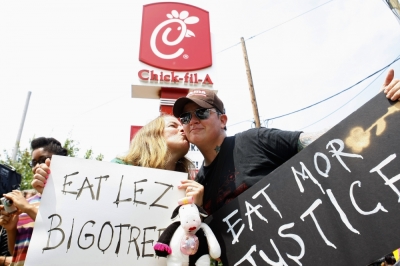 Twitter CEO Jack Dorsey garnered social media outrage from liberal activists when he posted about eating at a Chick-fil-A restaurant.
At issue was Dorsey eating at a restaurant chain whose leadership holds socially conservative views on gay marriage.
Eventually, Dorsey apologized for eating at the chicken sandwich chain, explaining that he "Completely forgot about their background."