Yolanda Adams on Why She Refuses to Speak Out Against Mo'Nique's Open Marriage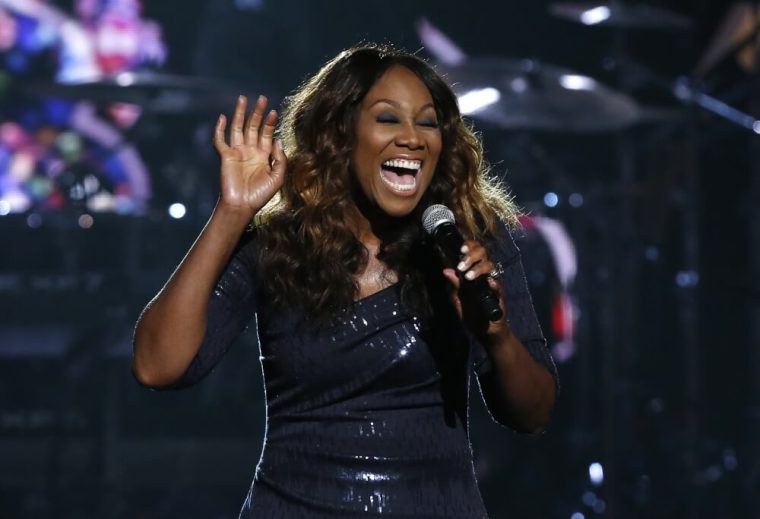 Famous gospel singer Yolanda Adams says she would never judge entertainer Mo'nique Hicks' open marriage with her husband, Sidney Hicks, because she "knows her heart" and the good works she has done for people.
Mo'nique appeared on the 102.5FM "Yolanda Adams Morning Show" radio program last week where she expressed gratitude for the way Adams has treated her even though many Christians would disagree with her lifestyle choice to engage in relationships outside of her marital union.
"I'm grateful for people like you, because you come far, few and in between," the comedian-turned-actress told Adams. "You're not the norm, so when I run into those spirits, I keep them close and I'm close to them."
Adams, who has known Mo'nique for over two decades, said she chooses to focus on her heart instead of her marriage.
"I know the woman who will pull somebody to the side and give them $10,000 just because the Lord told her to do it," the gospel singer and radio host said. "You can't tell me nothing about this woman, because I know her heart. ...
"People make premature judgments especially in the entertainment industry," Adams said during the show. "They make premature judgments on what we wear, what we look like, what we do at that particular time."
In July, Mo'nique and her husband were guests on the daytime talk show "Preachers" where they discussed their open marriage. The topic subsequently led to a small controversy when co-host Pastor Jamal Bryant of Empowerment Temple AME Church in Baltimore, Maryland, joked that he agreed with having an open marriage, he just forgot to tell his ex-wife about it.
Bryant was speaking about the infidelities that led to his divorce from Gizelle Bryant in 2008.
Gizelle, who stars on the Bravo series "The Real Housewives of Potomac," divorced him in 2008 after infidelities led to him reportedly fathering a child with a woman in their congregation.
The following week, however, Bryant spoke out against open marriage after he received backlash for his comments.
"My mother called me sleepless in Seattle trying to figure out, 'what did I mean laughing about open marriages. ... God is not pleased,'" Bryant said on the show. "So I'm not talking to the millions of y'all watching: Dear mama, please know that I still believe marriage is between two people and what God has brought together let nobody put asunder."