Christian leaders, celebrities react to death of 41st President George HW Bush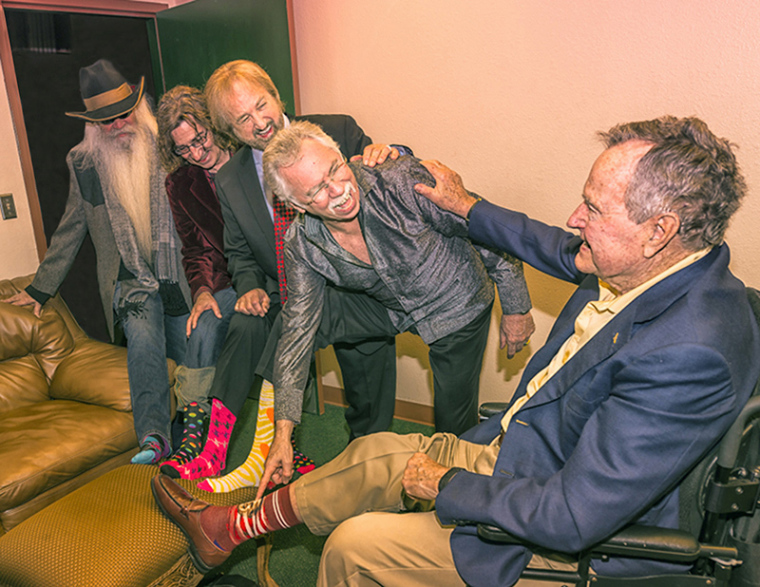 The Oak Ridge Boys
"We started to sing for him in 1982 when he was vice president, and we have been singing for him ever since," said The Oak Ridge Boys, who are among the late president's favorite music groups.
"We have performed our songs on Air Force One, in Kennebunkport many times, and at his home in Houston whenever we were in the area. We have performed at the White House and several of his key birthday celebrations. But more than any of that, he was a friend. A good friend, a dear friend, we would even call him and sing to him when he wasn't feeling well and Barbara swore that we had a healing effect on our FRIEND.
"To say he will be missed is an understatement, so let us just say that we will miss our friend. We have laughed together, shared tears together, fished together, hiked together, shared a lot of lobster together, and sang together. Yes, he fancied himself to be quite the bass singer. We loved George Bush No. 41. Our families loved him. We are better people and, yes, better Americans for having ridden with him. We will sing for him again one day. THIS is ASSURED!" 
Duane Allen
"When I put on a clean T-shirt, getting ready for our Christmas show in Cheyenne, Wyoming, I didn't notice that the words on the shirt read, "Bush Protection Secret Service, Houston." It was one of 31 T-shirts in my closet," Allen said.  
"When we got off stage and saw announcements [about the former president's death] were all over TV, a huge empty feeling consumed my heart. I remembered how much I had wanted to go fishing with him," he added.
"And then that happened, many times. He took me out into the ocean about 20 miles 'where the big blues run,' and we caught so many fish I quit counting. When a big one broke my line, he handed me his rod and reel and said, 'Use mine. I will put you on another lure.'  
"He was like a daddy figure to me, and he was all about making everyone around him have a good time. The sting of death always hurts, but I have so many memories to make me smile.
"The Oak Ridge Boys have sung 'Amazing Grace' for him on Air Force One, in Kennebunkport, at the White House, and over the phone when he was in the hospital. However, singing 'Amazing Grace' at his funeral will be the most difficult assignment we will ever have."