ISIS Uses Mafia-Style Execution to Decapitate 7 Iraqis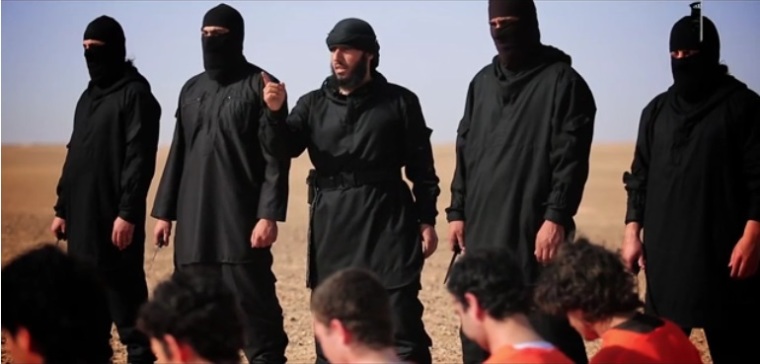 The Islamic State terrorist organization keeps finding more ways to kill.
It's been reported this week that the terrorist group has not only beheaded seven people with wire — like something out of a mafia movie — it has also killed several of its own fighters by locking them in a car and poisoning them to death.
According to a local source, who spoke with Iraqi News and chose to remain anonymous, IS (also known as ISIS or ISIL) militants beheaded seven people in front of a gathering of residents in the militant group's Iraqi stronghold of Mosul on Monday.
Instead of using knives and blades like the jihadis normally do when they behead their victims, this time, the militants used wire, though it is not clear what kind of wire was used.
"The outfit beheaded seven people in the industrial district in Mosul on charges of spying and cooperation with the security services," the source explained. "The execution was carried out in front of the citizens of the city."
The source added that the execution came after "the Shariah court" sentenced the victims to death.
"ISIS members wrapped wire around the necks of the accused and cut their heads off," the source added.
As IS has been known to execute its own fighters who have been accused of fleeing the battlefield, the brutal militant group recently executed a number of its own jihadis by forcing them to inhale kitchen gas until they were dead.
"The ISIL tied up hands and feet of its militants, put them inside a closed-door car with all the windows rolled up and opened gas hose sent into the car until they died," the Iranian-based new site Al-Alalam quoted an unnamed source in Mosul as saying.
A report from National Consortium for the Study of Terrorism and Responses to Terrorism at the University of Maryland recently stated that over 33,000 deaths have been linked to IS and associated militant groups since 2002.
But it is not just the number of death that IS is responsible for that has helped it gain notoriety as one of the world's most heinous terrorist groups. IS has developed a reputation for using terrifying methods of execution.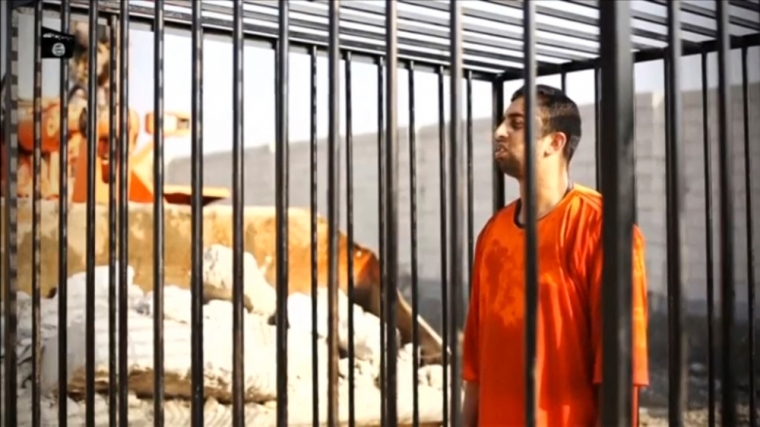 In early July, it was reported that IS killed seven other militants for deserting the battlefield by boiling them alive.
"ISIL/Daesh executed seven of its militants who had fled Sharqat battlefield in Salahuddin by putting them in containers with boiling water," the Daily Star quoted unnamed source in Iraq as saying.
Kurdish leaders said in May that IS commanders executed failed leaders within the organizations for "failing to accomplish their chief duties." The men were fed to ferocious dogs.
In another display of utter heinousness, IS executed 25 civilians accused of spying on the terror group in May. Instead of burning them to death or chopping off their heads, IS dipped their victims in a tub of nitric acid. The victims were tied and lowered into the acid until their organs dissolved.
Last December, IS executed a journalist in Syria by tying his legs to two different cars, which drove off in separate directions and ripped the victim's body apart.
A video was uncovered on the internet last October showing the group executing a Syrian soldier by running him over with a battle tank.
Last May, it was alleged that IS burned an 80-year-old Christian grandmother to death because of her refusal to comply with IS' brand of Shariah law.