ISIS Horror: 9-Y-O 'Raped by So Many Men She Died,' Teen Reveals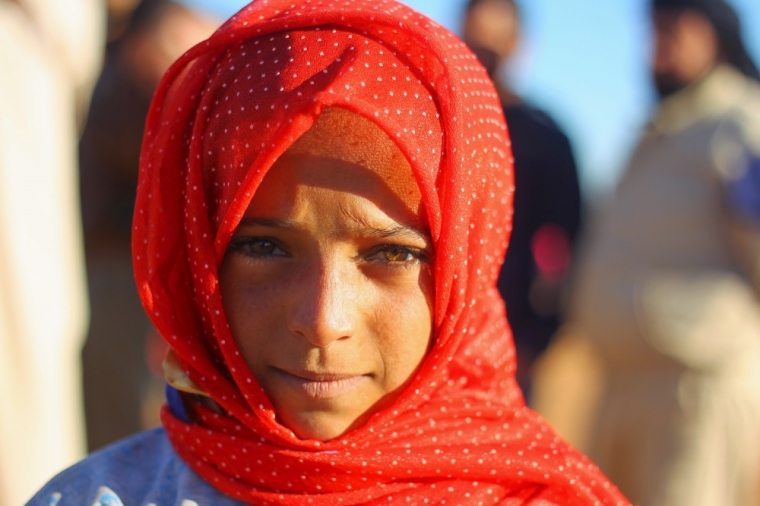 A 16-year-old Yazidi girl has revealed in her testimony that Islamic State fighters raped every last girl older than age 8 in her community, including one 9-year-old girl who was raped by so many men she died from her injuries.
The girl's testimony was shared by British Conservative MP Fiona Bruce earlier this week, after members of Parliament voted unanimously to declare IS' treatment of Christians and Yazidis a genocide, and refer the issue to the United Nations Security Council.
Bruce did not reveal the name of the girl, but said that she witnessed her own father and brother killed in front of her when IS attacked her community.
"She spoke of witnessing her friends being raped and hearing their screams, of seeing a girl aged 9 being raped by so many men that she died," the MP explained, according to The Guardian.
There has been a constant stream of harrowing stories concerning rape and murder ever since IS began capturing territory across Iraq and Syria in 2014, with girls as young as 8- and 9-years-old being subjected to extreme forms of abuse.
The anti-extremist group Quilliam Foundation said in a detailed report in March that many young girls are being raped in packed halls full of victims.
"Several women reported that, while in captivity, young women and girls were taken and raped on a daily basis by IS fighters. An elderly woman reported that the young women would come back after some hours or days in a 'miserable condition," the report explained of IS' practices.
Britain has joined the U.S. and a number of other countries that have recognized the treatment of minorities at the hands of IS as a genocide.
"The British people are horrified by what they hear and see regarding the treatment of these minority groups in Syria and in Iraq, and they rightly expect that this House will use whatever tools are available to us to work to bring this to an end and achieve peace in this troubled part of the world," added Conservative MP Derek Thomas.
"A tool available to us today is to recognise these evil acts as genocide and to use our position as a permanent member of the U.N. security council so that this situation can be investigated by the international criminal court."
U.S. Secretary of State John Kerry said earlier in March that the terror group "is genocidal by self-proclamation, by ideology and by actions — in what it says, what it believes and what it does."
"The fact is that Daesh kills Christians because they are Christians, Yazidis because they are Yazidis, Shia because they are Shia. This is the message it conveys to children under its control, that it's entire worldview is based on eliminating those who do not subscribe to its perverse ideology," Kerry added, using an alternative name for IS.
Another troubling report from earlier this week linked to an interview with Said Mamuzini, a Kurdistan Democratic Party official from Mosul, who alleged that IS has executed as many as 250 women who refused to become sex slaves.
"At least 250 girls have so far been executed by IS for refusing to accept the practice of sexual jihad, and sometimes the families of the girls were also executed for rejecting to submit to IS's request," Mamuzini told Iranian-based AhlulBayt news agency.