Muslims 'Not the Enemy,' Says Woman Escorted Out of Trump Rally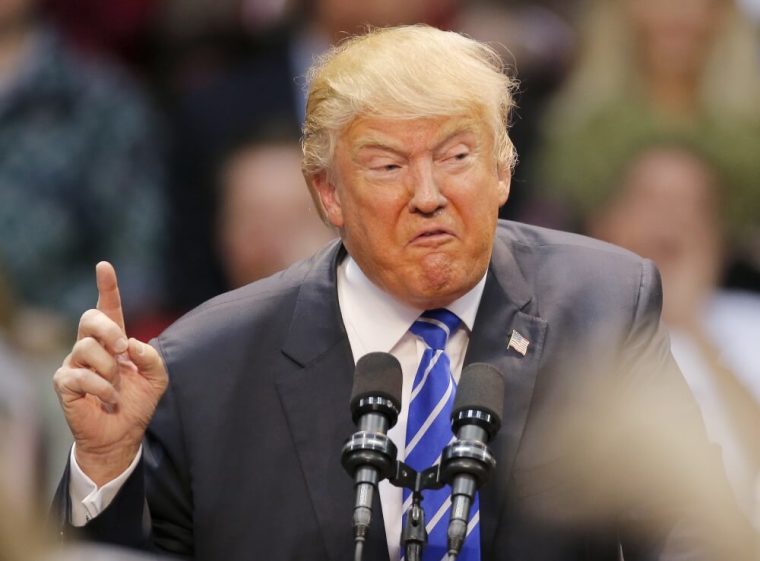 A Muslim-American woman who was recently escorted out of a South Carolina political campaign for Donald Trump says that she wants Americans to know that Muslims are "not the enemy."
56-year-old Rose Hamid and fellow protester Marty Rosenbluth, who is Jewish, were seated directly behind Trump during his political rally this past Friday in Rock Hill, South Carolina.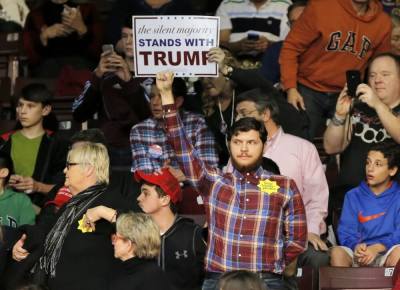 Hamid, Rosebluth and a few other protesters stood up in the middle of Trump's political speech to silently protest the Republican candidate and his views on immigration, especially recent comments he's made regarding Muslim-Americans. They were subsequently escorted out of the event by security.
Hamid says she carried out the silent protest to show Americans that Muslims "are not the enemy" in the U.S.
"One [reason for the protest] was to stand up as an American and say that this hate speech is something that has to stop and the second thing was to let people know that Muslims are not the enemy. We are not the scary one," Hamid told 9News in a recent interview, referring to her goals in carrying out the silent protest.
Hamid added to CNN that she wanted to carry out the protest because she believes "Trump supporters probably never met a Muslim."
"So I figured that I'd give them the opportunity to meet one," she added. "The people who Trump influenced were really nasty."
Hamid went on to tell CNN that she and her fellow protesters were reportedly booed by Trump supporters as they were escorted out, with one attendee accusing them of carrying a bomb.
"The ugliness really came out fast and that's really scary," the 56-year-old flight attendant told the media outlet.
During their silent protest, Hamid and Rosenbluth also wore gold stars on their lapels, meant to represent the gold identification stars Jews were forced to wear during World War II in Nazi-occupied Germany.
Trump has received criticism for previous comments on immigration, especially in reference to the refugees attempting to come to the U.S. and Europe from Syria, Iraq and Afghanistan.
In late 2015, Trump suggested that all Muslim Americans wear identification badges and register in a national database to confirm their religious affiliation.
"We're going to have to do things that we never did before," Trump told Yahoo News in November 2015, shortly before referencing identification badges for Muslims during an NBC News interview. "Some people are going to be upset about it, but I think that now everybody is feeling that security is going to rule."
The security working at the recent Trump rally has confirmed to media outlets that Hamid was thrown out of the event because all attendees had been warned beforehand that they would be dismissed if they caused any sort of distraction during Trump's speech.
The Council on American-Islamic Relations [CAIR], a Muslim advocacy group that has previously been criticized for having ties to the Hamas terrorist group, has spoken out against the dismissal of the protester from Trump's rally.
"The image of a Muslim woman being abused and ejected from a political rally sends a chilling message to American Muslims and to all those who value our nation's traditions of religious diversity and civic participation," Nihad Awad, CAIR's executive director, said in a recent statement.
"Donald Trump should issue a public apology to the Muslim woman kicked out of his rally and make a clear statement that American Muslims are welcome as fellow citizens and as participants in the nation's political process."