Theologian Argues MLK50 Conference Was 'Propaganda,' ERLC and TGC Have Unequal Standards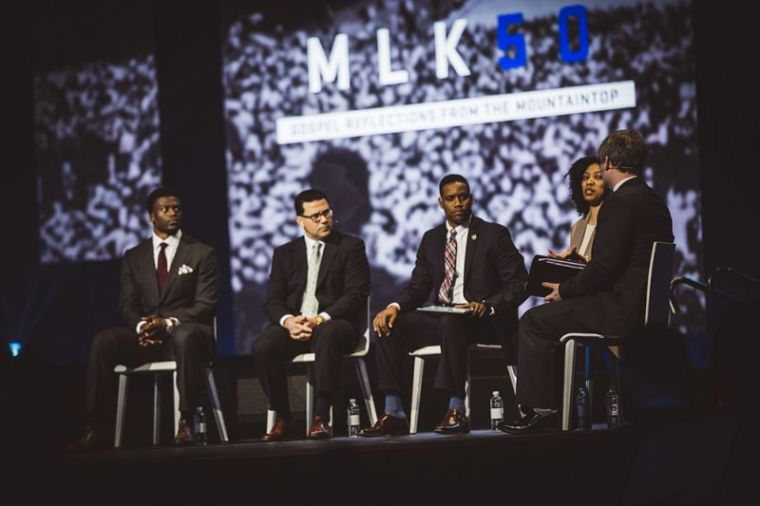 An esteemed theologian on the issue of sexual ethics is criticizing the Ethics & Religious Liberty Commission of the Southern Baptist Convention and the Reformed group The Gospel Coalition for their recent conference honoring Martin Luther King Jr. 
In a lengthy Facebook post Sunday, Robert Gagnon, former New Testament professor at Pittsburgh Theological Seminary, took issue with the Christian groups' MLK50 conference that took place last week, coinciding with the 50th anniversary of King's assassination in Memphis, Tennessee.
Gagnon observed that the ERLC and TGC conference ignored King's documented sexual sins and theological errors while the two entities have taken a self-righteous approach to President Donald Trump and his past sexual sins and have castigated the Christians who supported him in the 2016 election.
"At one point only (so far as I can tell) did the MLK50 Conference address the problem of King's heretical views and extraordinary sexual immorality. It was a brief perfunctory whitewash, pure and simple," Gagnon wrote, noting that they stuck to a script of "foreordained" conclusions about King's greatness.
During a half-hour discussion at the conference where panelists addressed "complex aspects" of the revered Civil Rights icon only 10 minutes were spent speaking about two concerns about King's theology and sexual misconduct, he said.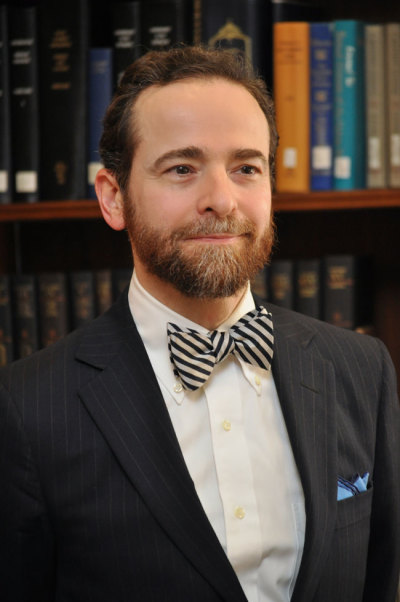 ERLC President Russell Moore argued that King could not be blamed for being influenced by liberals, Gagnon said. And when conservatives complain about that they are accused of exhibiting "a great deal of hypocrisy" since conservative seminaries would not accept black people.
"Yet I studied at Harvard Divinity School (hardly a conservative institution) and didn't turn away from central elements of the faith. Moreover, King didn't come to seminary as a theologically orthodox student. According to his own reminiscences while in seminary, King denied the resurrection of Christ from the age of 13 on. He remained liberal at least through his undergraduate, divinity, and doctoral degrees. No excuse for heresy here," he stressed.
Some insist that King made a return to orthodox Christianity, pointing to a 1957 Easter Sunday sermon as evidence, but Gagnon finds such an assertion flimsy since "liberals are skilled at using orthodox language to mean something else."
Two years after that 1957 sermon, King preached a sermon that suggested he did not believe in the atonement and regarded Christ's resurrection as symbolic instead of an actual event, Gagnon asserted. Likewise, he added, a 1960 Christian Century article King authored "gives no indication of any return to orthodoxy (much less to evangelicalism)."
Gagnon was also irked by another speaker at the MLK conference, Trillia Newbell, director of community outreach for the ERLC, who said that those who bring up King's illicit behavior have bad motives, particularly that they "want to do anything to disqualify King and his message."
In December, as The Christian Post reported, Gagnon pushed back against a TGC editorial that urged Christians to steer clear of voting for Alabama Republican Roy Moore to fill an open U.S. Senate seat in light of his attempts to date underage girls and alleged sexual assaults. Then as now, he noted the double standard given TGC's role in planning a conference celebrating King who regularly had extramarital sex with multiple women while on road trips, including on the night before he was murdered.
Thabiti Anyabwile, TGC Council member and pastor of Anacostia River Church in Washington, D.C., asserted in a recent video commentary for the Reformed group that moral failings of prominent Christian figures, including those of Martin Luther King Jr., do indeed not diminish their contribution to the Church and society.
"The work of God through those men, despite their failures ... is genuine work, is genuine fruit of grace and kindness to people through them," he said.
"So if we are going to say their moral failures mean that we can't appreciate any of the work of God through their lives, we are going to find ourselves really quickly, very impoverished. We're not going to have any heroes. All our heroes have clay feet. And they put their pants on one leg at a time like us. And sometimes they fail spectacularly."
Even those grievous falls are also for the benefit of the Church, Anyabwile added, similar to how the Israelites' wandering around in the desert and their disobedience were written down for the instruction of the church, referencing the words of the Apostle Paul in 1 Corinthians 10.
"All we really want is an even-handed critique of our heroes, to say what's true and good about them and to say what's painful and bad about them. And I think the church will grow from both."
On Sunday, Gagnon reiterated his complaints that Christians were glossing over King's sexual immorality, and have adulated him uncritically, aiming most of his criticism at Moore. In the months leading up to the 2016 election, the ERLC president blasted Christians who were supporting Trump, saying they had severely damaged the witness of the Gospel and were culpable of the nefarious "moral relativism" against which they had long warned. Moore later apologized for the tone he took.
"If Russell Moore and the ERLC didn't want a serious discussion about these serious issues, it would have been better to have no discussion at all," Gagnon said.
"Friends, this is not history or theology. It is pure propaganda. Let us not try to rewrite history to conform to a false hagiography. Apply standards fairly, across the board, to public figures whom one likes and doesn't like."
He concluded: "I applaud MLK's civil rights legacy, rhetorical brilliance, personal sacrifice, and non-violent method. I can do so without fabricating for him a more favorable theology and record of sexual morality than the historical record warrants or he deserves. Others apparently cannot do this but feel compelled to falsify or minimize the historical record, using a standard different from the one they use on Trump and Roy Moore and then exempting themselves from the charge of moral relativism with which they accost others. Doing so does not make them greater champions of civil rights; nor it does not signal greater virtue or integrity on their part."
Gagnon is widely regarded as the foremost evangelical scholar on issues pertaining to Christianity and sexual morality and ethics.