10 Highlights From First-Ever State Dept. Ministerial to Advance Religious Freedom Worldwide
3. Statements of Concern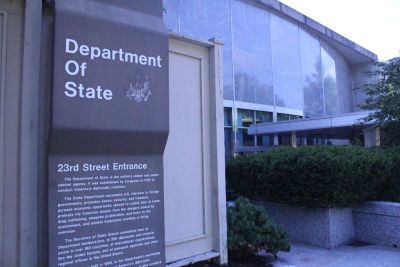 In addition to the Potomac Declaration and Plan of Action, the State Department also released six statements of concern that were signed by other nations.
Three of the statements outright condemned the terrible religious freedom situations going on in China, Myanmar and Iran.
China has long faced concerns over its mistreatment and imprisonment of religious minority communities, including Uighurs Muslims, Hui Muslims, Kazakh Muslims, Tibetan Buddhists, Catholics, Protestants and Falun Gong.
The statement of concern on China condemns those abuses and calls on the Chinese government to protect the religious freedom of all individuals and respect the rights of all religious groups. The statement was co-signed by Canada, Kosovo and United Kingdom.
Human rights activists have also condemned Myanmar for what they say has been a genocide against Rohingya Muslims and Kachin Christians.
A statement condemning abuses in the Rakhine, Shan and Kachin states of Myanmar was signed by 10 nations including the U.S.
A statement condemning Iran's treatment and discrimination of Baha'is, Christians, Jews, Zoroastrians, and Sunni and Sufi Muslims was signed by Canada, Djibouti, Kosovo, United Arab Emirates and the U.S.
The three other statements of concern focused on underlying problems throughout the world that have led to the restriction of religious freedom in many countries.
Both a statement condemning blasphemy and apostasy laws and a statement concerning the use of counterterrorism as a "false pretext" for religious freedom repression were signed by 15 nations.
Twenty-five nations signed onto a statement concerning religious freedom repression by non-state actors and terrorist groups.