10 notable Christian figures who died in 2020
Joseph Lowery – March 27, 2020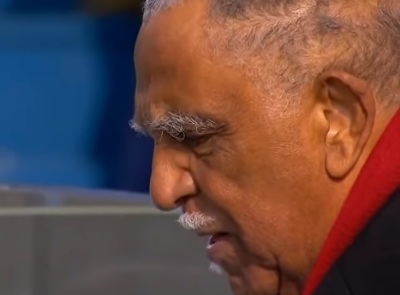 The Rev. Joseph Lowery, a prominent civil rights activist, who along with the Rev. Martin Luther King Jr. founded the Southern Christian Leadership Conference, died at age 98.
A native of Huntsville, Alabama, Lowery began his advocacy in the early 1950s as head of a desegregation group known as the Alabama Civic Affairs Association.
For his work, Lowery received many honors, including an NAACP Lifetime Achievement Award and twice being named by Essence magazine as one of the "Fifteen Greatest Black Preachers."
In January 2009, Lowery gave the benediction prayer at the Inauguration of the first African American President in United States history, Barack Obama.
"Our faith does not shrink, though pressed by the flood of mortal ills. For we know that, Lord, you're able and you're willing to work through faithful leadership to restore stability, mend our brokenness, heal our wounds and deliver us from the exploitation of the poor," he prayed before the national audience.
"And while we have sown the seeds of greed — the wind of greed and corruption, and even as we reap the whirlwind of social and economic disruption, we seek forgiveness and we come in a spirit of unity and solidarity to commit our support to our president by our willingness to make sacrifices, to respect your creation, to turn to each other and not on each other."