10 notable Christian figures who died in 2020
John Yambasu – Aug. 16, 2020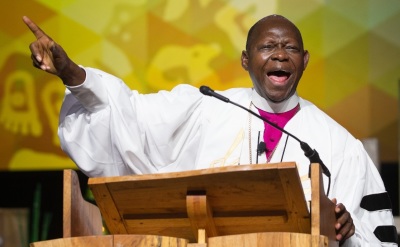 Bishop John K. Yambasu, the resident bishop of the Sierra Leone Area of The United Methodist Church, was killed in a car accident days before his 64th birthday.
A native of Sierra Leone, Yambasu graduated from Candler School of Theology in Atlanta, Georgia, and was ordained a deacon in 1987, then an elder in 1990.
Yambasu was consecrated a bishop in 2009, he taught at many Christian schools and was noted for his leadership during Sierra Leone's Ebola crisis in 2014-2016.
A theological conservative, Yambasu helped create the "Protocol of Reconciliation and Grace through Separation," which seeks to create an amicable split for the United Methodist Church over the denomination's longtime debate over whether to change its stance on homosexuality.
"Bishop Yambasu's untimely death is stunning news to The United Methodist Church," said Council of Bishops President Bishop Cynthia Fierro Harvey in a statement in August.
"Bishop Yambasu's undeniable love and passion for the church has been evident in his area and throughout The United Methodist Church."