These Are the 17 Victims of Nikolas Cruz's Massacre at Marjory Stoneman Douglas High School
Peter Wang, 15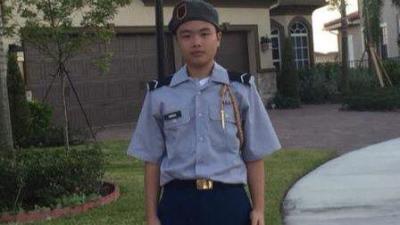 Peter Wang died a hero. When 19-year-old Nikolas Cruz attacked Marjory Stoneman Douglas High School in Parkland, Florida, Wang was in study hall still dressed in his JROTC uniform. Instead of simply running to save his own life, Wang held the door open to allow other students to escape before he was killed, his cousin, Aaron Chen, told The Miami Herald.
"He is so funny, caring and selfless,'' Lin Chen, Wang's 24-year-old cousin, told the Sun Sentinel. "He is so brave. He is the person who is genuinely kind to everyone. He doesn't care about popularity. He always liked to cheer people up. He is like the big brother everyone wished they had."
Wang enjoyed playing basketball. He is survived by two younger brothers, ages 11 and 5, along with other family members.